About Us
Established in 1956 the firm is now providing full range of legal services to local and international companies, organisations and individuals in Bosnia and Herzegovina.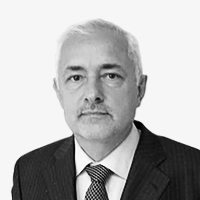 Karabdić
Kerim
Mr Karabdić worked on several investment projects for EBRD and the World Bank, collaborating with law firms such as White & Case, Backer McKenzie, CMS, Withers and others. For foreign investors he has done "due diligence" for the companies like Aluminij Mostar, Tobaco Factory Banja Luka, BH Steel Company Zenica, OBN Television, OMV, Central Profit Bank and others.
In the field of intellectual property protection, he successfully represented in court and other competent bodies various companies such as Hyundai, Velux, Mobelix, Sony and others. Successfully represented in several disputes in the Competition Council of BiH in cases of violation of competition law.
Areas of specialization:
Commercial Law and Foreign Investments, Intellectual Property, Competition Law.
Languages:
English, German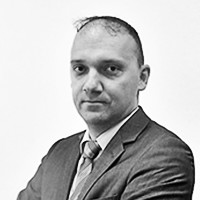 Krdžalić
Adi
Krdžalic Adi as a patent attorney is one of the leading specialists in BiH in the field of intellectual property with many years of experience. In the field of intellectual property, he performs a full legal service and specializes in patent protection procedures and court proceedings in all areas of intellectual property rights.
He participated in the processes of protection of several indications of geographical origin, with a special focus on Bosnian autochthonous products, as well as related customs issues with the export of products to the territory of the countries of the European Union. Adi Krdžalic also advises clients on the modalities of effective investment in patent protection, mediates, and advises on all aspects of corporate rights.
Areas of specialization:
Intellectual property, litigation procedure, customs procedures.
Languages: English, German, Slovenian, Turkish